Skin Basics: Vitamin C For Skin
5 July 2018
---
In our last blog, we have covered what SPF is, the difference between chemical and physical sunscreen. Also what to look for when finding the right SPF products (click here to read: Know Your Sunscreens: Chemical vs. Physical). In this blog, we will cover Vitamin C skin basics and the benefits it has on your skin.
What is Vitamin C?
Vitamin C has antioxidant properties that provide protection against the effects of damaging free radicals in the skin. Free radicals are environmental toxin or bacteria.
Vitamin C is also great at boosting collagen synthesis, which without this nutrients your skin can become fragile. Some studies have shown that Vitamin C may help prevent and treat damage damaged.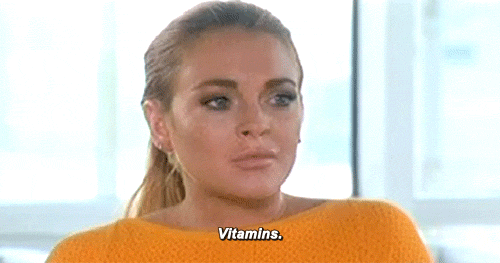 Why We Need Vitamin C & its Benefits
It is important to protect your skin  to prevent further skin issues and also to repair the skin. Vitamin C works to calm the immune system rather than stimulate it, preventing destroying healthy skin rather than the bacteria in your pores. It has major benefits to the skin and treat various skin issues.
Acne – Helps rejuvenate the skin by promoting collagen and elastin production, essential proteins needed to generate new skin. When skin is exposed to free radicals like environmental toxins and bacteria, it can be the root sources of acne, but Vitamin C can work to clear out these harmful toxins.
Sun damage – Protects and repairs UV damage which include discoloration and fine lines. Vitamin C minimizes further sun damage and helps lighten both types of blemishes. As a powerful antioxidant, it's able to neutralize some of the damaging free radicals the sun unleashes on your skin. Naturally the vitamins help strengthen the skin and repel things that damage it.
Ageing –  Adding Vitamin C to a culture of skin cells, it dramatically increases the synthesis of collagen, which can help reduce skin damage. When Vitamin C is properly delivered into skin cells, it's a good chance to reduce wrinkles and improve skin texture. It also helps break down current pigmentation and prevent new dark spots appearing.
Vitamin C Skin Products We Use at WPR Beauty
At WPR Beauty, we use Image Skincare. It's a skincare range that utilises the most scientifically advanced formulas in today's marketplace to create pharmaceutical grade skincare products.
Image Skincare now have a Vital C skincare range available that's full of goodness! These products give licensed physicians and aestheticians the ability to offer professional treatments and products which yield unparalleled results.
Looking for Skincare Advice?
Call 01277 633907 to book a No Fee No Obligation skin consultation! We will assess your skin condition and provide you with professional advice on how to look after your skin. Your therapist will also answer any questions you may have.